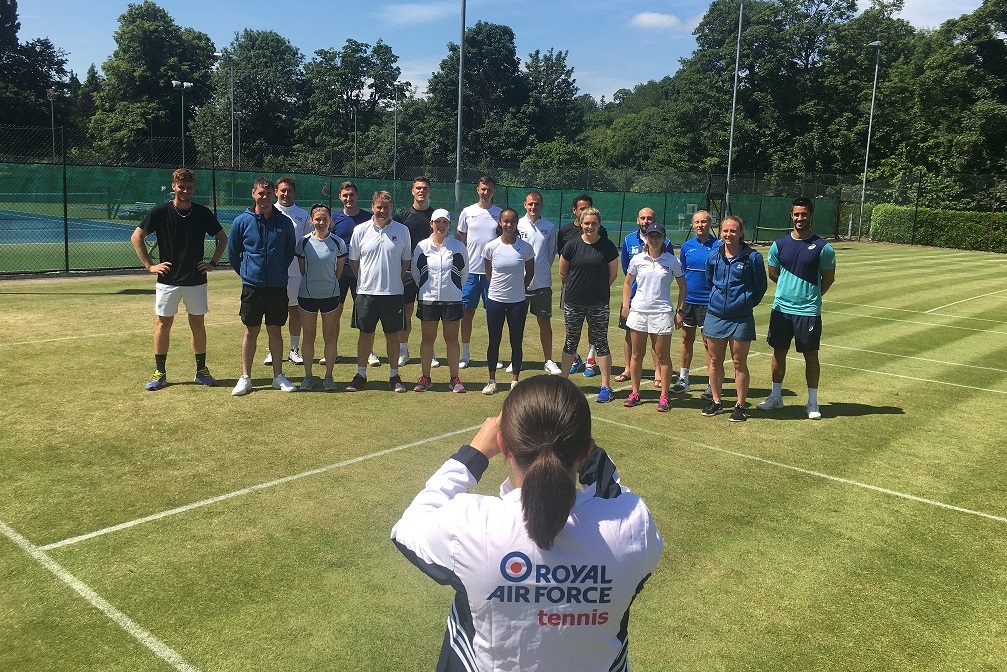 A tennis club in Wolverhampton has bounced back from the pandemic to open its courts to the Armed Forces including the Royal Air Force (RAF) to host military racket sports tournaments and training events.  Established in 1885, Wolverhampton Lawn Tennis & Squash Club (WLTSC) caters for all levels of tennis and squash players, welcoming members from all backgrounds within their community.
For the past 10 years the club has worked closely with the RAF to offer their military tennis and squash teams the opportunity to use their facilities throughout the year, allowing the RAF teams to train and compete against club members.
Building on their successful partnership, this year WLTSC hosted the official RAF Tennis Championships which saw over 40 of the RAF's top ranked tennis players compete against each other during the week-long event in Armed Forces Week.
As Defence Employer Recognition Scheme Bronze Award holders, and signatories of the Armed Forces Covenant, WLTSC have firmly committed to supporting its employees who form part of the wider forces community and continuing their support of RAF racket sports events.
Following the success of the tournament, there are now plans for the club to become the home of RAF Squash, and host the official RAF Squash Championships.  In the Autumn, the club is also running a military female squash event as it strives to revitalise squash in the West Midlands.
One of the highlights of the RAF Championship week also included the club's special day of inclusive sport, which was organised by ex-Davis Cup player, Danny Sapsford, from Bright Ideas for Tennis, Patrick Hyde from Postural Health Ltd and club volunteers led by the club's Sports Manager, Marc Hughes.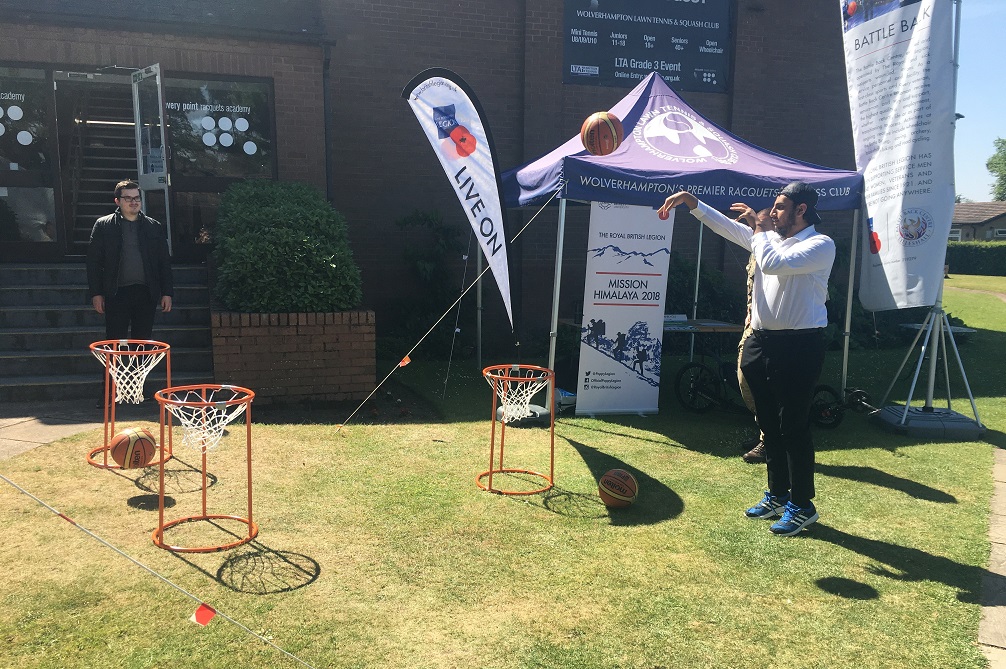 Bringing together club members, local school children and charities supporting adults with learning difficulties, the club was able to showcase how inclusive racket sports can be, with opportunities for people of all abilities and backgrounds, including from the military, to get involved.
Marc Hughes, Sports Manager at WLTSC commented, "WLTSC is an amazingly welcoming club with superb facilities and a real inclusive ethos encouraging all to play sport, keep healthy and make friends.
"It was a great privilege to support Armed Forces Week and to be able to host the RAF Tennis Championships for the first time. The support from all of our committee members was very much appreciated and the feedback from our members was extremely positive as all participants represented the Service immaculately."
Find out more about Wolverhampton Lawn Tennis & Squash Club.
Learn more about the Armed Forces Covenant and how your organisation could support the Armed Forces community.
Published 01/10/2021