Stoke-on-Trent Sea Cadets and Royal Marine Cadets, a uniformed youth organisation, have been honoured with the Queen's Award for Voluntary Service (QAVS); the highest award a voluntary group can receive in the UK.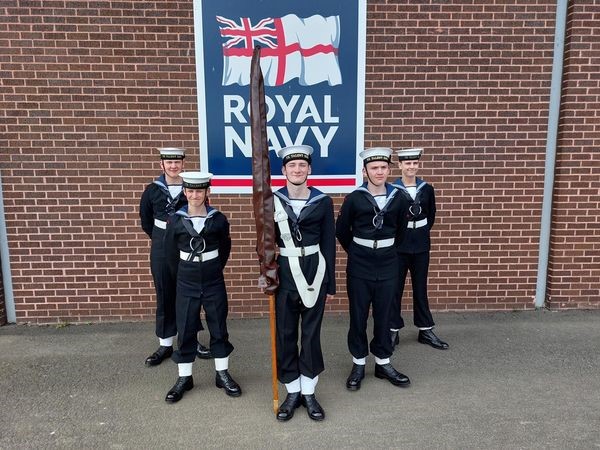 The unit, based at the Army Reserve Centre in Bucknall in Stoke-on-Trent, is one of four hundred detachments that are part of the Marine Society and Sea Cadets. Each unit is a stand alone charity that is responsible for raising its own funds. Run by both uniformed and civilian volunteers who organise and supervise the training activities, they are overseen by a Unit Management Committee of Trustees. The unit is also known as TS TALENT, and has been affiliated to HMS TALENT, a recently decommissioned Nuclear Submarine.
At the Stoke-on-Trent unit the aim is to give young people experiences which will help them grow into the person they want to be, in a safe and friendly environment.  Through various activities and adventures, they learn teamwork, respect, loyalty, self-confidence, commitment, self-discipline, honesty, and how to be best version of themselves.  The unit offers a range of different activities from, sailing, rowing and kayaking to rock climbing and camping. Training involves a nationally agreed syllabus with an emphasis on water based activities. Their cadets have the opportunity to attend courses at district, area and national levels. Competitions between units also take place, and recently the Stoke-on-Trent unit attended the National Drill and Piping Competition at HMS Raleigh in Plymouth.
Lieutenant David Eivers, Commanding Officer of the Unit, said: "Our volunteers, like those in all charities, are the key part of our team, helping us to deliver a first class experience to the young people in the organisation. The Queen's Award is a wonderful tribute to many years of tireless work and commitment from so many people."
Admiral Sir Trevor Soar KCB OBE DL added: "As a former Captain of the submarine HMS TALENT I am particularly delighted that Stoke Sea Cadets, TS TALENT, has been awarded the prestigious QAVS in 2022.
"This exceptional unit is a lifeline to young people in the local community and the dedicated and hard-working volunteers all go that extra mile to make a real difference to the lives of these young people."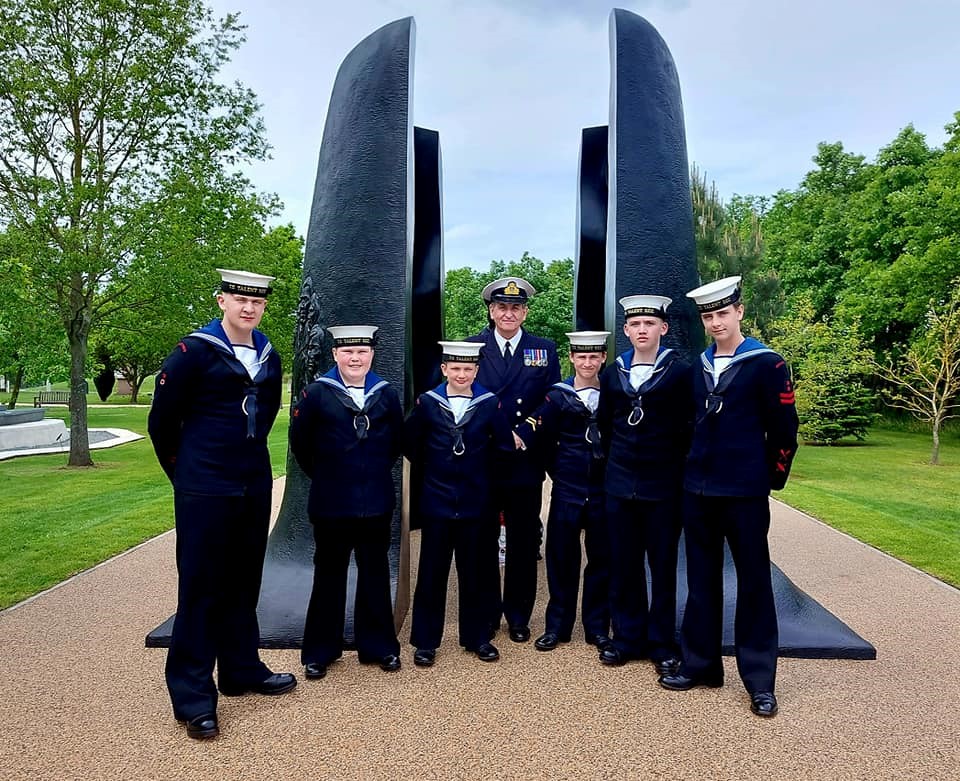 Mr Ashley Brough DL, Deputy Lord-Lieutenant of Staffordshire commented: "I am delighted that the Stoke Sea Cadets have been granted the QAVS.  They have presented an exceptional example of what it takes to receive this incredibly prestigious award.
"I was particularly impressed by the commitment of the team and the training and skills being taught that are having a wonderful and lasting impact on the young people in the area."
He is supported by Jane Sawyers QPM DL, also a Deputy Lord-Lieutenant and former Chief Constable of Staffordshire.
"The volunteers at Stoke Sea Cadets give the young people of Stoke-on-Trent a fantastic opportunity to develop their knowledge and gain skills that might otherwise not be available to them. The volunteers unselfishly give their time and share their experience and I have personally heard the difference this has made to the lives of young people. I am delighted that Stoke Sea Cadets have been awarded the Queen's Award for Voluntary Service."
Stoke-on-Trent Sea Cadets is one of over 200 charities, social enterprises and voluntary groups in the country to receive the prestigious award this year. The number of nominations has increased year on year, showing that the voluntary sector is thriving and full of innovative ideas to make life better for those around them.
The Queen's Award for Voluntary Service aims to recognise outstanding work by volunteer groups to benefit their local communities.  It was created in 2002 to celebrate the Queen's Golden Jubilee. Recipients are announced each year on 2nd June, the anniversary of the Queen's Coronation.
Her Majesty's Lord Lieutenant of Staffordshire, Ian Dudson CBE, will present Stoke-on-Trent Sea Cadets with the QAVS trophy and certificate later in summer. Furthermore, two members of the unit will be invited to attend a garden party at Buckingham Palace in the summer of 2023 along with other recipients of this year's award.
Find out more about Stoke-on-Trent Sea Cadets and Royal Marines Cadets.
You can learn more about the Sea Cadets and Cadet Forces in our region.
Published 13/06/22