A Civilian Instructor (CI) with the RAF Air Cadet speaks about their journey and the joys of the role.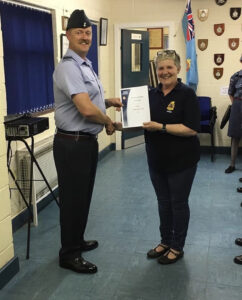 "I've always wanted to join the RAF but life somewhat got in the way, then at the tender age of 51 I got to live my dream!
"With trepidation I made an appointment to meet with Flight Lieutenant Martin Fulloway of 151 Leominster Squadron in Herefordshire, and as they say, the rest is history.
"In my four years as a Volunteer Civilian Instructor, I have seen many, many characters, from all backgrounds, keen to learn, join cadets and be part of the RAF Air Cadet organisation.
"Along the way I have picked up life skills, map reading and navigation, wild cooking, and even Teams skills during lockdowns, where our squadron continued parade nights virtually once a week.
"There have been many memorable moments during my time with the squadron; annual camp at RAF Valley, walking in the Brecon Beacons, car parking at Shobdon Food and Flying Festival, landing a plane on the squadron flight simulator (no mean feat), band practice sessions, learning to iron properly, being part of a team and my wonderful colleagues at Leominster 151 Squadron, to mention but a few.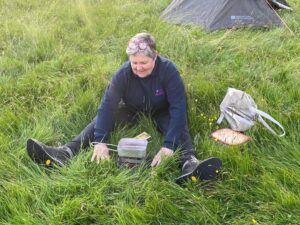 "But, the most incredible and heart-warming highlight of my CI experience are the cadets.  Even if I've had a hard day at work, there is something about having a 'good evening ma'am' or a face light up when they see you, 'how are you ma'am?' that cheers you up and makes you realise you a doing a good thing.
"I wouldn't miss it for the world!
"And, in the words of the cadets (my secret nickname leaked to me when my daughter joined) signing off, 'The Legend, that is CI Whittall'
"Volunteer you won't regret it!"
To find out more about the Cadet Forces and how you can volunteer visit our webpage – www.wmrfca.org/cadets/adult-instructors/
Published – 20/06/2022