Midlands-based property, development and construction company The Wigley Group has formalised its commitment to support ex-armed service personnel by signing the Armed Forces Covenant.
The company, based in Stockton, Warwickshire, has supported the Forces since 2013 and has now signed the Armed Forces Covenant.
The covenant is a promise by the nation to ensure that those who serve or who have served in the Armed Forces, and their families, are treated with fairness and respect, and to ensure they have the same access to government and commercial services and products as any other citizen.
The Wigley Group has raised over £100,000 for the official Parachute Regiment charity, Support Our Paras, through its annual golf day since it was first held in 2013, and in 2017 it established the Wigley Support Fund (WSF) to support and help re-train injured serving and veteran service people in all areas of their transition from military to civilian life, such as physical and mental rehabilitation to further education and skills training.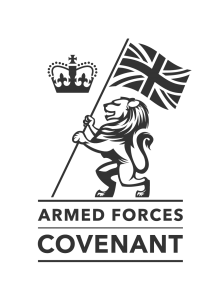 Jaco van Gass, a former paratrooper, is a brand ambassador for The Wigley Group and a driving force behind the WSF. He served two tours of Afghanistan during five years in the Parachute Regiment, and overcame life-changing injuries on the front line to become a champion para-cyclist and adventurer.
He said: "The Wigley Group is well-known as a company that is prepared to do whatever it can to help ex-service people and really does go above and beyond with that support. So, it's fantastic to see it formalising that commitment by signing the Armed Forces Covenant to ensure that level of support and understanding continues for many years to come."
Charlie Brooks, construction director at Wigley Building and Development, is one of several ex-service people that have worked for the group throughout its history. He served for 12 years in the Royal Engineers between 1996 and 2009, seeing active service in Iraq and Northern Ireland.
He said: "Everyone who leaves the Armed Forces will face their own individual challenges, there's no guidebook and some find it easy to adjust to life outside of the bubble, as I did, and others don't.
"It's very much what you make of it yourself, but also good to know that there is a commitment by a growing number of employers like us, as well as charities and public organisations to ensure there is a level playing field in the transition to civilian life."
James Davies, managing director of The Wigley Group, said: "Being part of the communities in which we operate is important to us and we recognise the real value the Armed Services community can offer, both as employees who bring a wealth of skills and experience, and as customers.
"Staff as well as our friends and associates are rightly proud of the money they have helped to raise since we were first introduced to Support our Paras charity by John McDonald, an ex-Paratrooper and Professional Darts Corporation Master of Ceremonies, who hosts our Golf Day Gala Dinner.
"Our own company values align well with those of the British Army, so it's a natural progression for us to formalise our long and mutually beneficial promise to support of ex-service men and women by signing up to the Armed Forces Covenant."
Bobby Birdi, regional employer engagement director for West Midland Reserve Forces & Cadets Association (RFCA), said: "The Wigley Group have a great history of being 'Forces Friendly' and have already demonstrated that they value the skills and experiences that military service can bring to the civilian workplace.
"By engaging with the Employer Recognition Scheme, they are already making significant steps towards fulfilling the pledges in support of our Armed Forces community and the relationship will only strengthen in the coming years."
Find out more about the Armed Forces Covenant.
Published 28/04/2021