Twelve University Air Squadrons (UAS) from across the UK took on an impressive relay challenge to raise funds for the NHS Charities Together.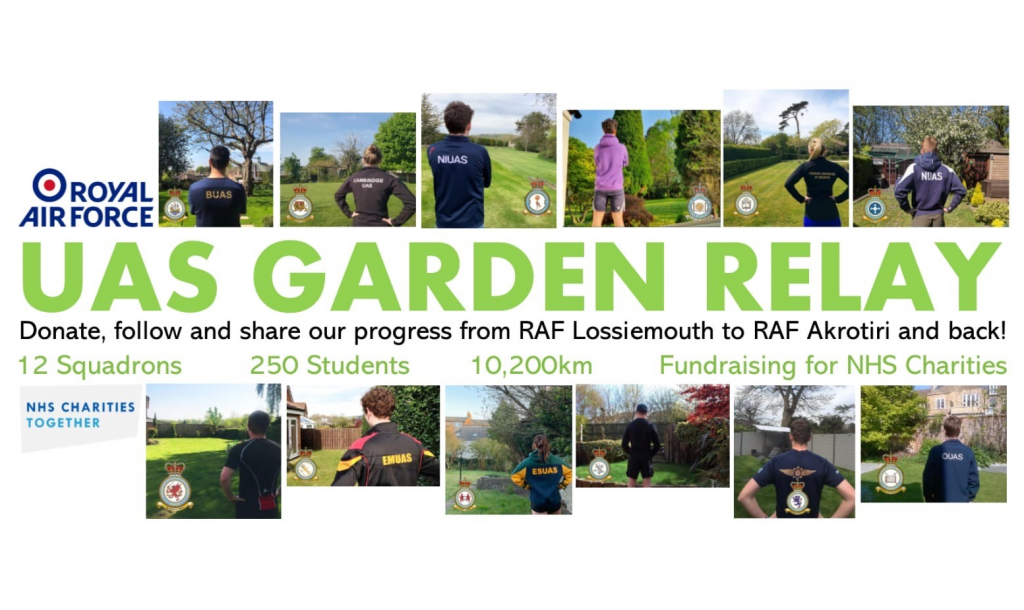 Running the equivalent distance from RAF Lossiemouth in Scotland to RAF Akrotiri in Cyprus, and back again, teams of runners from each UAS ran around the clock for 83 hours in their own back gardens to cover a staggering 10,200km (over 6000 miles) under social distancing measures. A feat that involved one runner from each squadron running in shifts at all times throughout day and night.
Initially aiming to raise £5,000 to help frontline NHS staff in their fight against COVID-19, their joint fundraising total soon surpassed £19,000.
University of Birmingham Air Squadron (UBAS) was one of the squadrons to take part in the relay.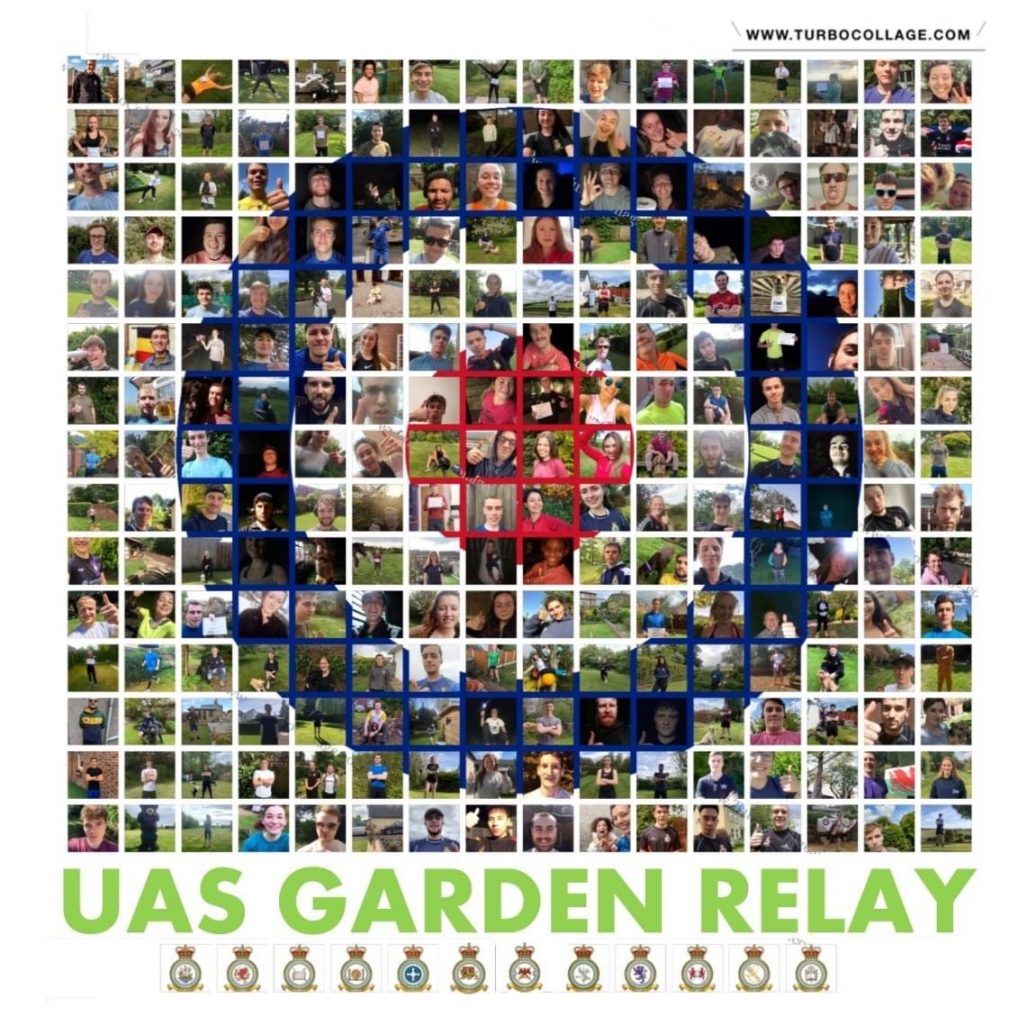 Officer Cadet James, who organised the UBAS leg said of their unique challenge: "I have never felt more proud to be involved in an event and I think this really shows even when we're apart we can achieve something amazing together."
Acting Pilot Officer Aimee, added: "We want to get involved in anything we can to help the NHS frontline staff. The COVID-19 crisis has shown just how important the NHS is, and we're here to get involved in celebrating their amazing hard work and determination in protecting our country".
As well as being an excellent way of raising funds, the challenge provided an ideal boost for fitness opportunities. Officer Cadet Edward said: "I wanted to run to show solidarity with the people working on the frontline against COVID-19. It's also a great excuse to do some exercise whilst raising some money. Let's beat this together."
The UBAS team was made up of 22 members of their squadron along with nine members of the Northern Ireland UAS.  Collectively they ran 930 kilometres as a team.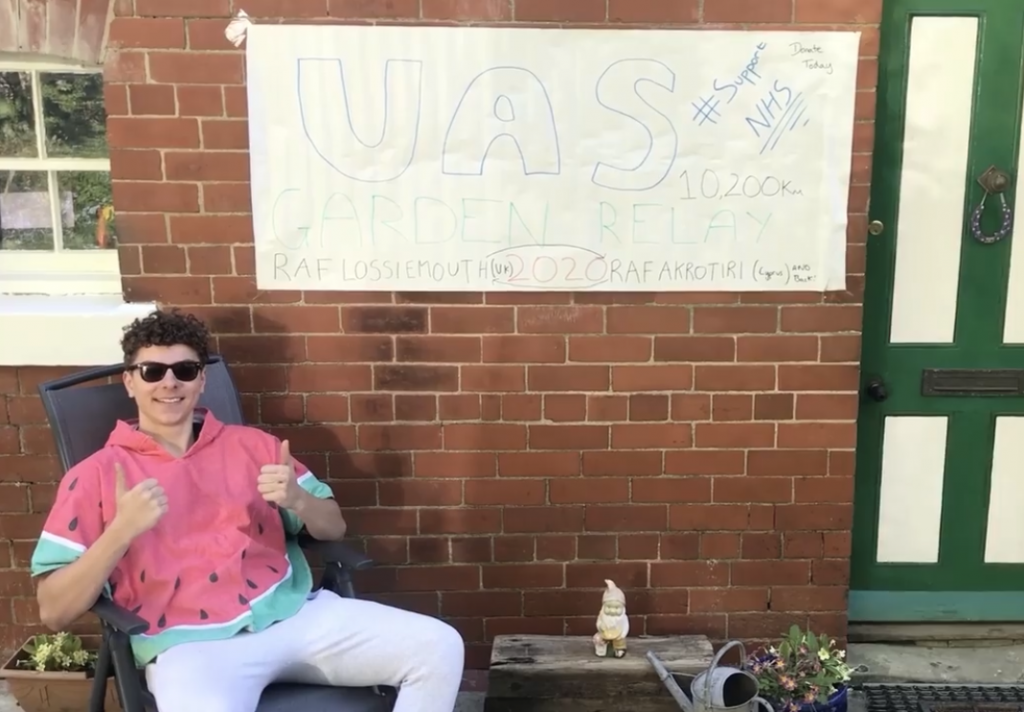 The challenge may be complete but you can still donate to their fundraising page at https://www.justgiving.com/fundraising/uas-garden-relay
UBAS is an RAF Volunteer Reserve unit for students from Aston, University of Birmingham, Birmingham City University, Coventry, Keele, Staffordshire, Warwick, Worcester, Harper Adams and Wolverhampton Universities.
There are approximately 60 students and 8 staff in their squadron, with their Headquarters based at RAF Cosford.
Each year around 30 students join their squadron and take part in weekly training nights, as well as experiencing flying and ground camps, sports and social activities throughout the year around their university studies.
Find out more about UBAS.